Sanitizing Service
Bathroom Hygiene involves both visible and invisible challenges. The invisible challenges in bathrooms are a little more difficult to treat, and users often ignore them simply because they are out of sight and mind. Challenges include germs - bacteria, viruses and fungi.
To keep bathrooms intact and free of germs our company has a professional group that is responsible for disinfecting and sanitizing, eliminating the stench and accumulation in porcelain items (toilet, urinal and sink).
The disinfecting service includes a refill of air freshener and soap foam (call for details).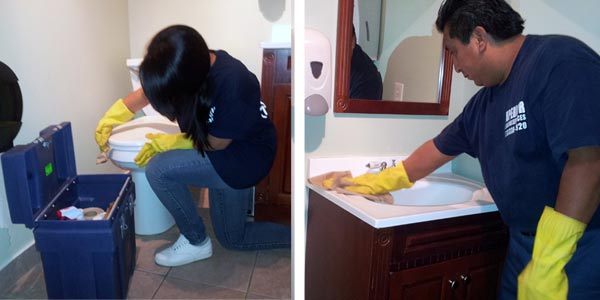 Special Package
In the cleaning and sanitizing of your bathroom we provide a special package that includes: Bath Tissue Dispenser, Hand Soap, Hand towel and air freshener.
Bath Tissue Dispenser: Ideal for restaurants with high traffic.
Hand Soap and Dispenser: An antibacterial foaming soap that leaves the hands rich, smooth and moisturized.
Hand Towel Dispenser: Conveniently distributes towel for after washing hands.
Air freshener Dispenser: Maintains room freshness.